J. David Spence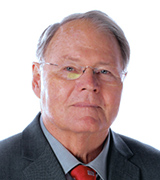 Professor, Neurology and Clinical Pharmacology
Director, Stroke Prevention & Atherosclerosis Research Centre (SPARC)



Why I Became a Scientist
My research work is a continual process of learning from my patients, and then taking those lessons back, not only to my clinic, but also to the clinics of physicians worldwide. As an individual physician I have only been able to see about 40,000 patients and prevent about 10,000 strokes. My research and teaching, however, by helping other physicians do a better job of stroke prevention, will achieve much more. Furthermore, the fun of doing research makes me a better physician because I am still excited about my work. After more than 45 years of clinical practice I would probably not be so enthusiastic if I weren't doing my research.
Research Summary
Atherosclerosis is the process that underlies heart attacks and a large proportion of strokes.  Areas of thickening in the artery wall, called plaques, lead to heart attacks  and strokes when they rupture and block arteries. Measurement of 2-dimensional carotid plaque area was developed in our lab by Maria DiCicco in 1986. We were the first to show that carotid total plaque area (TPA), and the progression of TPA strongly predicted the risk of strokes, heart attacks and death. In 1995, with Dr. Aaron Fenster, we began to study 3-dimensional carotid plaque volume. With Dr. Fenster and Dr. Grace Parraga we have shown that 3-dimensional measurements of atherosclerosis can evaluate effects of therapies for atherosclerosis much more efficiently than earlier methods.  At SPARC, our work is about using ultrasound measurements of atherosclerosis for patient management, genetic research and evaluation of new therapies, to reduce the burden of atherosclerosis in our aging population.
Research Questions
Can measuring carotid plaque improve preventive therapy in vascular clinics, by motivating patients to comply with their therapy, and motivating physicians to prescribe more intensive therapy? 
Reduction of heart attacks and strokes, and reduction of dementia resulting from strokes.
What are the genetic variants that account for extremes of atherosclerosis?  Why do some patients have excessive atherosclerosis not explained by traditional risk factors, while others with high levels of risk factors have no plaque? 
Finding genetic variants that protect against atherosclerosis, and that cause excessive atherosclerosis, will lead to new therapies to reduce heart attacks, strokes and dementia.
What is the effect of the intestinal microbiome on atherosclerosis?
With funding from CIHR we are trying to identify beneficial intestinal bacteria to replace harmful ones, in order to develop a targeted probiotic as a novel therapy for atherosclerosis
What are the best ways to efficiently evaluate new therapies for atherosclerosis?  In how few patients and in how short a time can new therapies be reliably be shown to be effective? 
This will accelerate the development of new therapies so they can be used to help patients at risk of heart attacks, strokes and dementia.
Education
B.A.,  University of Western Ontario (1965)

M.D., University of Western Ontario (1970)

M.B.A., University of Toronto (1991)
Training
Internship in Internal Medicine University of Western Ontario 1971

Residency in Neurology and Internal Medicine at University of Western Ontario, leading to FRCPC Internal Medicine 1974, FRCPC Neurology 1976

Fellowship in Clinical Pharmacology at the Cardiovascular Research Institute, University of California at San Francisco, 1974-76.
Awards
Francis McNaughton Young Investigator Award, Canadian Neurological Society 1974
Research Award, Canadian Hypertension Society
Stroke Recovery Association Clifford J. Goodall Award of Merit, 1998
Fellow of the Canadian Academy of Health Sciences, 2008
Stroke Innovation Award (with Dr. Daniel Hackam) from the AHA journal Stroke. 2011
Lifetime Achievement Award, Faculty of Medicine and Dentistry, Western University, presented by Dean Michael Strong 2013.
Scientific Excellence Award, Canadian Society for Atherosclerosis, Thrombosis and Vascular Biology,
Western University Distinguished Alumnus Award for Professional Achievement,2017
Appointed to the Order of Canada, 2019
William Feinberg Award for Excellence in Clinical Stroke, American Heart Association, 2020
Named a Fellow of the International Hypertension Society, 2021
Publications
Contact Info
Stroke Prevention & Atherosclerosis Research Centre
1400 Western Road
London, ON  N6G 2V4
Phone: 519-931-5731
Fax: 519-931-5737
Email: dspence@robarts.ca