Aleks Leligdowicz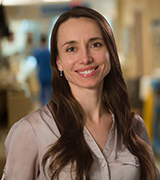 MD PhD FRCPC
Scientist
Why I Became a Scientist
Challenging dogma fuels our progress in science. My research passion is in infections and how they alter the human immune system. My journey as a scientist in this field began with the study of adaptive immunity in chronic latent infection (HIV-2) and transitioned to innate immunity of acute life-threatening syndromes (sepsis). Immune response heterogeneity in critically ill patients with severe infections is evolving in fascinating ways with advances in cellular and molecular biology. I became a clinician scientist in translational biology to better understand early immune mechanisms in patients with the most severe forms of infection: septic shock.
Research Summary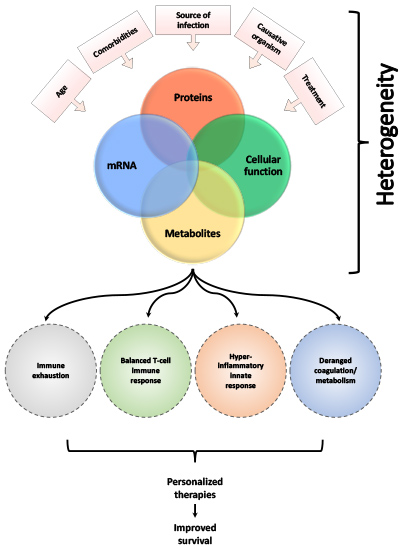 Sepsis is the most common critical illness syndrome that results from systemic inflammation due to uncontrolled local infection, which can be caused by bacteria, viruses (ex: COVID-19), or fungus. Mechanisms of sepsis pathology remain obscure.
An additional key target in sepsis is the endothelium, a network of cells that line blood vessels that orchestrate the recruitment of immune cells to the site of infection. The interplay between immune and endothelial activation in sepsis is poorly understood.
My research focuses on studying early biological samples from patients admitted to the Intensive Care Unit with acute infection to understand how heterogeneity in the immune response and endothelial injury relate to patient outcomes. The goal of my research is to improve our understanding of sepsis and translate these findings to the bedside. 
How is the immune system dysregulated in early sepsis?
Excessive immune activation and immunosuppression are both central to sepsis biology. One of the measures of a dysregulated immune response in sepsis is endotoxin tolerance, or the inability of immune cells to respond to secondary stimuli. The mechanisms of this refractory state, its duration, and its link to poor outcomes might determine which patients may benefit from immunomodulatory therapies to improve sepsis outcomes. We study patient immune responses to secondary stimuli using flow cytometry, RNA sequencing, and ex vivo cellular assays.
How does the endothelium respond to immune activation in early sepsis?
When endothelial cells are in a pro-inflammatory milieu, their permeability increases and the expression of their surface proteins changes. These processes result in tissue edema, coagulation, and migration of immune cells across the endothelial surface. It is uncertain whether altering the expression of these and other proteins may repair the endothelium and improve clinical outcomes. To understand the interplay between immune and endothelial injury, we use electric cell-substrate impedance sensing (ECIS) to study human pulmonary microvascular endothelial cells permeability after exposure to human samples and compounds that alter endothelial injury.
What treatable biologic traits define patients with early sepsis?
The clinical definition of sepsis is complex and including biology in its classification is important. Large and diverse patient cohorts are needed to perform "omics"-based analyses, to account for the heterogeneity associated with sepsis. We prospectively biobank samples from critically ill patients with early sepsis to perform large-scale translational studies (transcriptomics, proteomics). These studies will identify treatable biologic traits that will improve our understanding of this complex syndrome and enable precision medicine-guided treatment strategies.
Education
2002-2010 Doctor of Medicine, McGill University, Montreal, Canada
2004-2008 Doctor of Philosophy, Human Immunology, Oxford University, Oxford, UK
1999-2002 Bachelor of Science, University of Manitoba, Winnipeg, Canada and Deakin University, Geelong, Australia
Postgraduate Medical and Research Training
2015-2021 Postdoctoral research fellowship in translational biology, Cardiovascular Research Institute, University of California, San Francisco (UCSF), USA
2015-2018 Postdoctoral research fellowship in translational biology, Toronto General Research Institute, University of Toronto, Toronto, Canada
2013-2015 Adult Critical Care Medicine, University of Toronto, Toronto, Canada
2010-2013 Internal Medicine, University of British Columbia, Vancouver, BC, Canada
Awards
2015-2020 Clinician Scientist Training Program, University of Toronto
2015-2018 CIHR Banting Postdoctoral Fellowship
2004-2008 Rhodes Scholarship, DPhil in human immunology, Canadian recipient
Publications
Contact Info
Phone: 519-661-2111 ext. 87241
Email: aleligdo@uwo.ca
Email: aleks.leligdowicz@lhsc.on.ca