In Memory of Michael Poulter
In Memory of Michael Poulter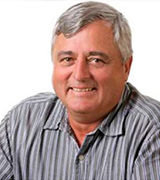 In Memory of Michael Poulter
Professor
Why I Became a Scientist
I became a scientist because research offered me a way to be curious about the natural world and to be creative.
It is with great sadness that we announce the passing of Dr. Michael Poulter.
Research Summary
My research is focused on how the control of neural-behaviour is organized. I am particularly interested in how gene expression in neurons has an impact on the function of neural circuits. We use this line of questioning to explore how epilepsy and major depressive disorder may arise from the inappropriate control of genetic information.
Research Questions
Do processes that modify the chemical structure of DNA alter brain activity?
Our environment, both the physical and social, have a profound effect on us throughout life. The chemicals to which we are exposed and the stresses we encounter are known to provide signals to our DNA that may change how we behave. Our work has shown that chronic stress can lead to modification of the chemical structure of DNA (by methylation) and this may, in part, cause depression and perhaps others neurological disorders. We are also very interested in the methylation patterns found in the epileptic brain.
How does inhibitory synaptic transmission change when gene networks are altered in neurological disorders such as epilepsy and depression?
The functional outcome of the changes in gene expression that we encounter usually changes the how neuronal circuitry behaves. In particular GABAA receptor function which controls the rhythmicity of neuron networks is often suspected has being disturbed in those with epilepsy, schizophrenia and depression as well other neurological disorder. We use state of the art electrophysiological and imaging techniques to follow how altered gene expression change inhibitory neuron activity.
Do inhibitory neural circuits re-wire due to seizure activity or does re-wiring cause seizures?
One of our main interests is understanding how the epileptic brain becomes re-wired after the induction of epilepsy in our animal models. We use advanced imaging techniques and immunohistochemistry to build circuit maps of the cortex to see how seizures may be supported by pathophysiological plasticity that occurs during epileptogenesis. These studies provide fundamental insight into the development of epilepsy.
Education
BSc Pharmacology and Therapeutics, University of British Columbia, Vancouver, British Columbia
PhD Pharmacology and Therapeutics, McGill University, Montreal, Quebec
Training
Post Doctoral Fellow National Institute of Neurological Disorders and Stroke, National Institutes of Heath, Bethesda, Maryland, USA
Post Doctoral Fellow, University Louis Pasteur, Strasbourg, France
Awards
Fogarty International Fellow (USA)
International Research Fellow (France)
CFI New Investigator Award
National Alliance for Research in Schizophrenia and Depression (NARSAD) Independent Investigator
Publications
Zaman T., De Oliveira C., Smoka M., Narla C.*, Poulter M.O., Schmid S. BK channels mediate synaptic plasticity underlying habituation in rats. J Neurosci 37(17):4540-4551, 2017. [PMID: 2834135]

Narla C.*, Scidmore T.*, Jeong J.*, Everest M., Chidiac P., Poulter M.O. A switch in G protein coupling for type 1 corticotropin-releasing factor receptors promotes excitability in epileptic brains. Sci Signal 9(432):ra60, 2016. [PMID: 27303056] See Youtube Video: https://www.youtube.com/watch?v=Um317FGqNq8

Krawczyk M., Ramani M., Dian J., Florez C.M., Mylvaganam S.*, Brien J., Reynolds J., Kapur B., Zoidl G., Poulter M.O., Carlen P.L. Hippocampal hyperexcityability in fetal alcohol spectrum disorder: Pathological sharp waves and excitatory/inhibitory synaptic imbalance. Exp Neurol 280:70-79, 2016. [PMID: 26996134]

Ramani M., Mylvaganam S.*, Krawczyk M., Wang L., Zoidl C., Brien J., Reynolds J.N., Kapur B., Poulter M.O., Zoidl G., Carlen P.L. Differential expression of astrocytic connexins in a mouse model of prenatal alcohol exposure. Neurobiol Disease 91:83-93, 2016. [PMID: 26951949]

Narla C.*, Dunn H.A., Ferguson S.S., Poulter M.O. Suppression of piriform cortex activity in rat by corticotropin-releasing factor 1 and serotonin 2A/C receptors. Front Cell Neurosci 9:200, 2015 [PMID: 26074770]

Hayley S., Du L.*, Littleljohn D.*, Palkovits M., Faludi G., Merali Z., Poulter M.O., Anisman H. Gender and brain regions specific differences in brain derived neurotrophic factor protein levels of depressed individuals who died throgh suicide. Neurosci Lett 600:12-16, 2015. [PMID: 26033186]

Pollock E.*, Everest M., Brown A., Poulter M.O. Metalloproteinase inhibition prevents inhibitory synapse reorganization and seizure genesis. Neurobiol Dis 70:21-31, 2014. [PMID:24946277]

Du L.*, Merali Z., Poulter M.O., Palkovits M., Faludi G., Anisman H. Catechol O-methyltransferase Val158Met polymorphism and altered COMT gene expression in the prefrontal cortex of suicide brains. Prog Neuropsycholpharmacol Biol Psychiatry 50:178-183,2014. [PMID: 24389396]

Birjandian Z.*, Narla C.*, and Poulter M.O. Gain control of γ frequency activation by a novel feed forward disinhibitory loop: implcations for normal and epileptic neural activity. Front Neural Circuits 7:183, 2013. [PMID: 24312017]

Ashraf M.A.*, Gavrilovici C.*, Ali Shah S.U., Shaheen F., Choudhary M.I., Rahman A., Fahnestock M., Simjee S.U. and Poulter M.O. A novel anticonvulsant modulates voltage-gated sodium channel inactivation and prevents kindling induced seizures. J Neurochem 126(5):651-661, 2013. [PMID: 23796540]

Zhurov V., Stead J.D., Merali Z., Palkovits M., Faludi G., Schild-Poulter C., Anisman H. and Poulter M.O. Molecular pathway reconstruction and analysis of disturbed gene expression in depressed individuals who died by suicide. PLoS ONE 7(10):e47581, 2012. [PMID: 23110080]

Gavrilovici C.*, Pollock E.*, Everest M. and Poulter M.O. The loss of interneuron functional diversity in the piriform cortex after induction of experimental epilepsy. Neurobiol of Dis 48(3):317-328, 2012. [PMID: 22801084]

Kia A.*, Ribeiro F., Nelson R.*, Gavrilovici C.*, Ferguson S.S.G. and Poulter M.O. Kindling alters neurosteroid induced modulation of phasic and tonic GABAA receptor mediated currents: Role of phosphorylation. J Neurochem 116(6):1043-1056, 2011. [PMID: 21175618]
* Trainees
Contact Info
Michael O. Poulter Ph.D
Professor
Director Graduate Program in Neuroscience
Molecular Medicine: Vascular and Brain Health Group, Robarts Research Institute
Dept of Physiology & Pharmacology, Faculty of Medicine
University of Western Ontario
1151 Richmond St. N.
London Ontario
Canada N6A 5B7
Phone: 519-931-5270