Murray Huff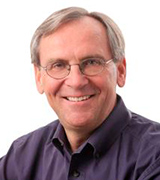 Scientist
Molecular Medicine
Professor, Departments of Medicine and Biochemistry
Why I Became a Scientist
The discovery of novel phenomena is immensely satisfying. I have always been fascinated by the way processes are regulated, especially in biological systems. During my undergraduate studies, the rapid and devastating onset of atherosclerosis that develops in patients with familial hypercholesterolemia, completely captured my attention.  To understand how cholesterol and other lipids are casually linked to the development of heart disease continues to provide the foundation for my research career.
Research Summary
Lipoprotein Metabolism and Atherosclerosis
The global epidemic of metabolic syndrome and its complications demand rapid evaluation of new and accessible interventions. My research focuses on the relationship between lipoprotein metabolism and atherosclerosis, the underlying disease responsible for most heart attacks and strokes.  Our program concerns two main areas: (a) Elucidation of the mechanisms responsible for lipoprotein over-production by the liver, insulin resistance and atherosclerosis and (b) The mechanisms responsible for lipoprotein uptake by cells of the artery wall, leading to an early event in atherosclerosis, namely foam cell formation. We use a complimentary approach involving both molecular techniques in cultured cells (including hepatocytes, fibroblasts, monocytes, macrophages and arterial smooth muscle cells) and metabolic studies in mouse and miniature pig models. Using these methodologies, we hope to unravel how both pharmaceutical compounds and naturally occurring flavonoids can improve or prevent atherosclerosis, dyslipidemia, insulin resistance, and to discover the underlying mechanisms.
Research Questions
In macrophage foam cells induced by human atherogenic lipoproteins, do ligands of the nuclear hormone receptor PPARδ prevent lipid accumulation and inflammation? If so, what mechanisms are involved? 
Molecularly, accumulation of lipid within macrophage foam cells is central to the development of the known as atherosclerosis. We have discovered that activation of intracellular receptors known as PPARγ and LXR dramatically reduce cellular cholesterol accumulation. This is achieved by increasing the efflux of cholesterol to the lipoprotein system for disposal from the body. Activation of another receptor known as PPARδ results in the both enhanced cholesterol efflux and reduced triglyceride accumulation. We postulate that that the binding of drugs to PPARδ that activate this receptor perform two important functions; (a) increase cholesterol efflux via expression of cellular cholesterol transporters, namely ABCA1/G1, and (b) stimulate fatty acid oxidation. Therefore, these drugs may reduce the lipid burden associated with foam cell formation. Activated macrophages also secrete a battery of inflammatory mediators, a response amplified by the uptake of lipoproteins. We recently discovered that activation of PPARδ markedly attenuates this lipoprotein-induced inflammatory response. Ongoing studies are focused on the mechanism underlying ability of PPARδ activation to dimish foam cell formation, the inflammatory response and atherosclerosis.
In human vascular SMCs can enhanced cholesterol efflux prevent atherogenic lipoprotein -induced lipid accumulation and attenuate proliferation of these cells within the atherosclerotic plaque?
Vascular smooth muscle cells (SMCs) are normally quiescent, with their primary function being to contract and relax in response to physiological stimuli. In vascular disease, however, SMCs acquire new attributes that enable them to proliferate, migrate, produce and degrade extracellular matrix (ECM). SMCs that adopt this more assertive synthetic phenotype are critical for repairing diseased arteries and stabilizing atherosclerotic plaques. Recently, we demonstrated that two different types of human SMCs, isolated from the artery wall are differentially converted to foam cells. We recently discovered that LXR activation by naturally occurring oxysterol, 24(S), 25-epoxycholesterol leads to inhibition of foam cell formation by blocking lipoprotein uptake, and that cholesterol accumulation is attenuated by increasing cholesterol efflux. These studies will implicate nuclear hormone receptors as master regulators of cellular cholesterol and triglyceride homeostasis in SMCs and reveal potential therapies for treatment.
What are the key steps that regulate the assembly and secretion of hepatic lipoproteins and what is the contribution of lipoprotein over-production by the liver in the insulin resistant state?
In humans, overproduction by the liver and/or delayed clearance from the blood of atherogenic, apolipoprotein B (apoB)-containing lipoproteins are characteristic of the many dyslipidemias associated with premature atherosclerosis. Our lab has discovered that flavonoids, like insulin, decrease apoB secretion from cultured liver cells and they do this independent of the insulin receptor. We have established that mice fed a high fat diet, typical of our society, results in high levels of cholesterol, triglycerides, glucose and insulin in the blood stream and they gain a large amount of weight as fat. Treatment of these mice with flavonoids decreases VLDL-apoB100 secretion, normalizes lipids in the blood and tissues such as the liver, increases glucose utilization, and improves insulin sensitivity. Furthermore, these flavonoids inhibit the development of atherosclerosis. Ongoing studies are focused on examining the ability of flavonoids to prevent the inflammatory response, correct insulin resistance within the artery wall and promote whole body cholesterol elimination. These flavonoids may provide insights into potential targets for controlling abnormal glucose and lipoprotein metabolism, which are characteristic of insulin resistant states.
Education
Ph.D., The University of Western Ontario, London, Ontario
Training
MCR Fellowship - The Baker Medical Research Institute, Melbourne, Australia
Awards
ATVB Distinguished Achievement Award, American Heart Association
Senior Research Award, Canadian Lipoprotein Conference
Faculty Scholar Award, The University of Western Ontario
Robert I Levy Award, American Heart Association – Council on Arteriosclerosis, Thrombosis and Vascular Biology
Special Recognition Award, American Heart Association – Council on Arteriosclerosis, Thrombosis and Vascular Biology
K.K. Carroll Memorial Lectureship - Canadian Society for Atherosclerosis, Thrombosis and Vascular Biology
Career Investigator Award, Heart and Stroke Foundation of Ontario
Dean's Award of Excellence in Research - Faculty of Medicine, The University of Western Ontario
Simon-Pierre Noel Memorial Lectureship and Senior Research Award, Canadian Lipoprotein Conference
Distinguished Professor Lectureship - Hearth & Stroke Foundation Richard Lewar Centre of Excellence, University of Toronto
Senior Scientist Award, Canadian Lipoprotein Conference
Royal Perth Hospital Visiting Professorship - Royal Perth Hospital, The University of Western Australia 
Senior Research Award, Department of Medicine, University of Western Ontario
M. Daria Haust Visiting Lectureship, Department of Pathology and Laboratory Medicine, Queen's University
Publications
Contact Info
Robarts Research Institute
Room 1254C, 1151 Richmond Street North
London, ON N6A 5B7
Phone: 519-931-5777 ext. 24154
Fax: 519-931-5713
Email: david.holdsworth@robarts.ca