Aaron Fenster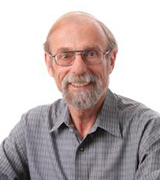 Imaging Director
Why I Became a Scientist
No other profession would provide me with the freedom and opportunities to generate new techniques and technology and allow development of the ideas to a point where they can be translated into clinical practice and the commercial sector.
Research Summary
My research is focused on 2 broad research programs: Vascular Imaging and Image Guidance in Oncology. My research program spans the spectrum from idea generation to translation to the clinic and to the private sector.  We have generated numerous publications and inventions, which have advanced the state of knowledge in the field and are used worldwide in diagnosis and management of human diseases.
Prostate Cancer: We are focused on improved methods to manage patients with possible prostate cancer: (a) diagnose clinically relevant cancers at a stage when they are curable, (b) stage the disease accurately, and (c) apply appropriate therapy accurately to optimize destruction of cancer cells while preserving normal tissues.
Carotid atherosclerosis: We are developing and validating cost-effective, non-invasive and direct measurements of carotid atherosclerotic plaque to use as efficacy targets for treatment and for more accurately stratifying risk. To meet this challenge, we invented and developed a 3D carotid ultrasound imaging technology, which provides cost-effective and sensitive atherosclerosis measurement tools that are critically needed to define novel risk factors that aggravate atherosclerosis, and to assess efficacy of therapies for carotid atherosclerosis. 
Research Questions
The current prostate biopsy procedure is suboptimal as cancerous lesions are not usually visualized in ultrasound.  Thus, the false negative biopsy rate for cancer can be as high as 34%.  We are developing a system to allow recording of the biopsy location for improved planning for the subsequent therapy, and allow registration with other modalities to help guide the biopsy.
Upon the successful completion of our research, ultrasound-guided prostate biopsy will be less operator-dependent, more reproducible, have improved positive yield on the first biopsy, and improved planning and guidance on repeat biopsy. This would represent a major improvement over current practice. In addition, the tools developed here could also be adapted to 3D US-guided biopsy of other organs such as the liver and breast. Based on our earlier experience with 3D ultrasound-guided prostate cryosurgery and brachytherapy, these innovations could be used routinely clinically within about 2 years after completion of the prototype development.
Better ways to identify patients with increased risk for stroke, and better ways to treat and monitor these patients will have an enormous impact. We are developing 3D carotid ultrasound imaging that can provide cost-effective, sensitive and specific atherosclerosis measurement tools, which are critically needed to define novel risk factors that aggravate atherosclerosis, and to assess efficacy and safety of therapies for carotid atherosclerosis.
Our goal is to make 3D carotid ultrasound a routine and reproducible tool for physicians monitoring their patients for carotid plaque progression/regression in response to therapy, and for quantifying changes in carotid atherosclerosis in clinical trials. Our tools will be used: i) to help identify the important factors that will distinguish patients who have vulnerable plaques; ii) to provide a cost-effective and sensitive method to assess carotid plaque progression and regression; iii) to provide useful information of the response of plaques to plaque stabilization therapies, and iv) to provide validated and reproducible biologic endpoints for therapeutic trials that could significantly reduce the sample sizes required to achieve statistical significance.
Advances in imaging with the potential to identify all prostate lesions, and improvements in biopsy techniques, have allowed physicians to consider the option of a properly executed focal ablative prostate cancer therapy on rigorously selected patients.  This therapy approach could provide definitive management with minimal treatment-related morbidity.
Our research promises to provide an accurate 3D ultrasound and MRI-guided focal prostate therapy system with  improved planning and guidance, and allow patients with enlarged prostates to be treated. This would represent a major improvement over current practice as the improved targeting and needle guidance with combined 3D TRUS and MR images would allow accurate and precise cancer foci to be targeted.  Thus, technology would provide a viable option for patients who are candidates for focal prostate cancer ablation with its reduced treatment morbidity.
Education
Ph.D., University of Toronto, Toronto, Ontario
Training
Ontario Cancer Institute, Toronto, Ontario
Awards
Canada Researcy Chair, Tier 1, Canadian Foundation for Innovation (2000-2007)
Ontario Distinguished Researcher Award, Ontario Innovation Trust (2001-2007)
Fellow of the American Association of Physicists in Medicine (AAPM) (2003)
Premier's Discovery Award for Innovation and Leadership, Ontario Ministry of Research and Innovation (2007-2009)
Canada Research Chair, Tier 1, Canadian Foundation for Innovation (2008-2015)
Hellmuth Prize for Achievement in Research, UWO (2008)
Canadian Organization of Medical Physicists (COMP) Gold Medal Award, Jun. 17, 2010 (2010)
Fellow of the Institute of Physics (IOP) (2011)
Fellow of the Canadian Academy of Health Sciences (2011)
Publications
Contact Info
Aaron Fenster, PhD, FCCPM
Phone:519-931-5708
Email: afenster@robarts.ca