J. David Spence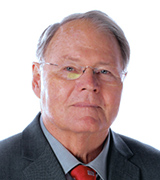 Professor, Neurology and Clinical Pharmacology
Director, Stroke Prevention & Atherosclerosis Research Centre (SPARC)



Why I Became a Scientist
My research work is a continual process of learning from my patients, and then taking those lessons back, not only to my clinic, but also to the clinics of physicians worldwide. As an individual physician I have only been able to see about 20,000 patients and prevent about 6,000 strokes. My research and teaching, however, by helping other physicians do a better job of stroke prevention, will achieve much more. Furthermore, the fun of doing research makes me a better physician because I am still excited about my work. After more than 30 years of clinical practice I would probably not be so enthusiastic if I weren't doing my research.
Research Summary
Atherosclerosis is the process that underlies heart attacks and a large proportion of strokes.  Areas of thickening in the artery wall, called plaques, lead to heart attacks when they rupture and block arteries. Measurement of 2-dimensional carotid plaque area was developed in our lab by Maria DiCicco in 1990. We were the first to show that carotid total plaque area (TPA), and the progression of TPA strongly predicted the risk of strokes, heart attacks and death. In 1995, with Dr. Aaron Fenster, we began to study 3-dimensional carotid plaque volume. With Dr. Fenster and Dr. Grace Parraga we have shown that 3-dimensional measurements of atherosclerosis can evaluate effects of therapies for atherosclerosis much more efficiently than earlier methods.  At SPARC, our work is about using ultrasound measurements of atherosclerosis for patient management, genetic research and evaluation of new therapies, to reduce the burden of atherosclerosis in our aging population.
Research Questions
Can measuring carotid plaque improve preventive therapy in vascular clinics, by motivating patients to comply with their therapy, and motivating physicians to prescribe more intensive therapy? 
Reduction of heart attacks and strokes, and reduction of dementia resulting from strokes.
What are the genetic variants that account for extremes of atherosclerosis?  Why do some patients have excessive atherosclerosis not explained by traditional risk factors, while others with high levels of risk factors have no plaque? 
Finding genetic variants that protect against atherosclerosis, and that cause excessive atherosclerosis, will lead to new therapies to reduce heart attacks, strokes and dementia.
What are the best ways to efficiently evaluate new therapies for atherosclerosis?  In how few patients and in how short a time can new therapies be reliably be shown to be effective? 
This will accelerate the development of new therapies so they can be used to help patients at risk of heart attacks, strokes and dementia.
Education
B.A.,  University of Western Ontario (1965)

M.D., University of Western Ontario (1970)

M.B.A., University of Toronto (1991)
Training
Internship in Internal Medicine University of Western Ontario 1971

Residency in Neurology and Internal Medicine at University of Western Ontario, leading to FRCPC Internal Medicine 1974, FRCPC Neurology 1976

Fellowship in Clinical Pharmacology at the Cardiovascular Research Institute, University of California at San Francisco, 1974-76.
Awards
Francis McNaughton Young Investigator Award, Canadian Neurological Society 1974

Research Award, Canadian Hypertension Society




Dean's Honour List, University of Toronto Executive MBA, 1991




Stroke Recovery Association Clifford J. Goodall Award of Merit, 1998

Fellow of the Canadian Academy of Health Sciences, 2008

Distinguished Visitor, Universidad Católica de Cordoba, Argentina. Presented November 6, 2010 by Dean Ruben Sambuelli; in recognition of efforts in postgraduate education of Argentinean physicians in vascular prevention.

Recognition by the Obra Social Ferrovaria de Argentina, as Founder of their program of early detection of aterosclerosis. Presented November 6, 2010 in Cordoba, Argentina, by the President of the OSFA,  Dr. Antonio Guidazio. (An obra social is similar to a Health Maintenance Organization.)

Stroke Innovation Award (with Dr. Daniel Hackam) from the AHA journal Stroke. Awarded at the AHA Stroke Conference in 2011 for the paper:  Spence JD, Hackam DG. Treating arteries instead of risk factors: A paradigm change in management of atherosclerosis.  Stroke
Publications
Spence JD, Barnett PA, Bulman DE, Hegele R. An approach to ascertain probands with a non- traditional risk factor for carotid atherosclerosis.  Atherosclerosis 1999; 144:429-34. This was the first description of the use of quantitative traits based on plaque measurement for genetic research.

Spence JD. Ultrasound measurement of carotid plaque: Uses in patient management, genetic research and evaluation of new therapies. Nature Clinical Practice Neurology 2006;2: 611-619. This is an invited review of the uses of carotid plaque measurement.

Ainsworth CD, Blake CC, Tamayo A, Beletsky V, Fenster A, Spence JD. 3D Ultrasound Measurement of change in carotid plaque volume: A Tool for Rapid Evaluation of New Therapies. Stroke. 2005; 35:1904-1909. This study showed that carotid plaque volume could show effects of therapy for atherosclerosis in 3 months, in groups of 20 patients per arm; this sample size and duration of study are two orders of magnitude less than required for studies based on intima-media thickness.

Spence JD.  Homocysteine-lowering therapy: a role in stroke prevention? Lancet Neurology 2007;7: 830-838.
This invited commentary elucidated why the HOPE-2 investigators were wrong in concluding that the significant reduction of stroke they found was a chance finding, by explaining that ischemic strokes (which are mostly embolic) are not the same as myocardial infarctions.

Spence JD. The Importance of Distinguishing Between Diffuse Carotid Intima Medial Thickening and Focal Plaque. Can J Cardiol 2008; 24 (Suppl C): 61C-64C. This commentary pointed out that changes of IMT within individuals cannot be measured in clinically meaningful time frames, whereas changes in plaque area or volume are easily measured in months.

House AA, Eliasziw M, Cattran DC, Churchill DN, Oliver MJ, Fine A, Dresser GK, Spence JD. Effect of B-Vitamin Therapy on Progression of Diabetic Nephropathy: A Randomized Controlled Trial. JAMA 2010;303(1 6):1603-1609. This study showed that high-dose B vitamins were harmful in patients with diabetic nephropathy, particularly in those with a GFR <50.

Lanktree MB, Hegele RA, Schork NJ, Spence JD. Extremes of unexplained variation as a phenotype: an efficient approach for genome-wide association studies of cardiovascular disease. Circ Cardiovasc Genet Apr 2010; 3: 215 - 221. This study quantified the extent to which the quantitative traits based on plaque measurement can reduce sample sizes for GWAS.

Spence JD, Hackam DG. Treating arteries instead of risk factors: A paradigm change in management of atherosclerosis.  Stroke 2010 Jun;41(6):1193-9, [Epub ahead of print April 23,  2010] This study described a new approach to vascular prevention based on treating plaque burden as opposed to treating risk factors such as the level of LDL cholesterol.

Spence JD, Coates V, Li H, Tamayo A, Muñoz C, Hackam DG, Dicicco M, Desroches J, Bogiatzi C, Klein J, Madrenas J, Hegele RA. Effects of Intensive Medical Therapy on Microemboli and Cardiovascular Risk in Asymptomatic Carotid Stenosis.  Arch Neurol. 2010 Feb;67(2):180-6 This study showed that the risk of stroke and myocardial infarction was markedly reduced in patients with asymptomatic carotid stenosis by more intensive therapy based on plaque measurement.

Spence JD. Carotid plaque measurement is superior to IMT. Atherosclerosis 2011;  Online Aug 1. This invited editorial reviewed the evidence that plaque measurements are superior to IMT for assessement of therapies for atherosclerosis; it accompanied a meta-analysis showing that plaque measurement was superior to IMT for prediction of cardiovascular risk.

Spence JD, Stampfer M. Understanding the complexity of homocysteine lowering with vitamins: The potential role of Subgroup analyses.  JAMA 2011; 306 (23): 1260-1261. This commentary explains the key roles of B12 and renal function in interpreting the results of vitamin therapy for homocysteine, and points the way to renewed research on homocysteine lowering, using methylcobalamin instead of cyanocobalamin.
Contact Info
Stroke Prevention & Atherosclerosis Research Centre
1400 Western Road
London, ON  N6G 2V2
Phone: 519-663-3113
Fax: 519-663-3018
Email: dspence@robarts.ca